Call tracking up to keyword
Every inbound call you receive gets data
ad source of the call

lead referral

utm mark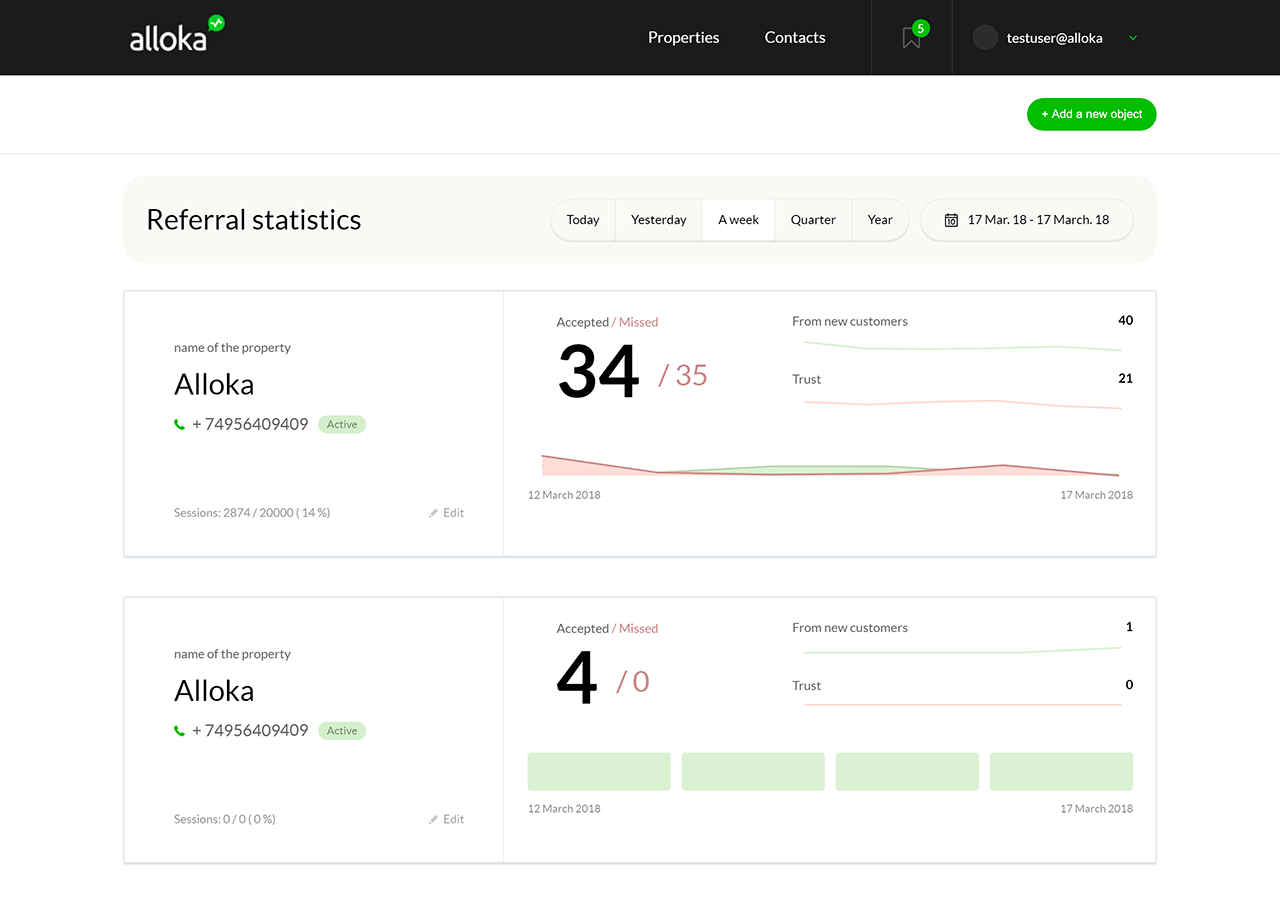 Email-tracking
You can track ad sources of messages sent to your public email. By public email we mean an address web site owners usually publish at "Contact" page. The technology adds unique digit parameters to your email address, and that lets the system show the UTM parameters and the referral of any email message from your website. Email tracking can be activated along with any call tracking plan.
Raiting of ad sources
See what ad bring inbound calls more, compare them, manage the efficiency of marketing campaigns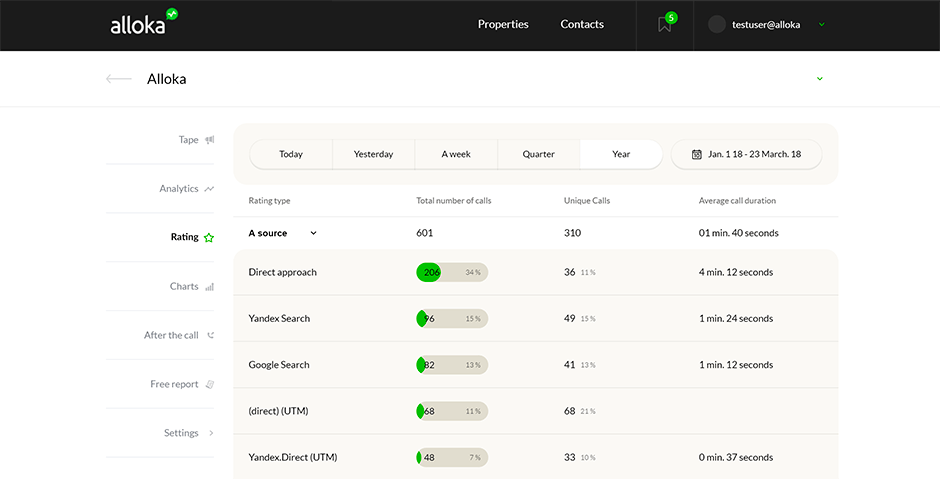 Use diagrams or data tables for analysis of your data. Choose different data slices
Popular pages among calling customers

Track any order or feedback forms at your website
All forms can be tracked along with calls
Already purchased DID numbers?
Use third party numbers for call tracking
In standart case Alloka instantly assigns you did numbers for call tracking, but you can provide yours own if you have already purchased them at third party.
Cross Analytics
One-page table of cross analytics brings together data on spendings in advertising channels and the number of requests: calls, web-forms, chats, e-mails. The cost of a call is calculated in relation to the channel, advertising campaign, ad group, ad text and keyword. For the table to automatically calculate ROMI, CPL, CPA, you just need to activate Google Ads and Yandex.Direct integrations at the Integrations page. To calculate ROI, you need to enable CRM integrations, which are available at all plans.